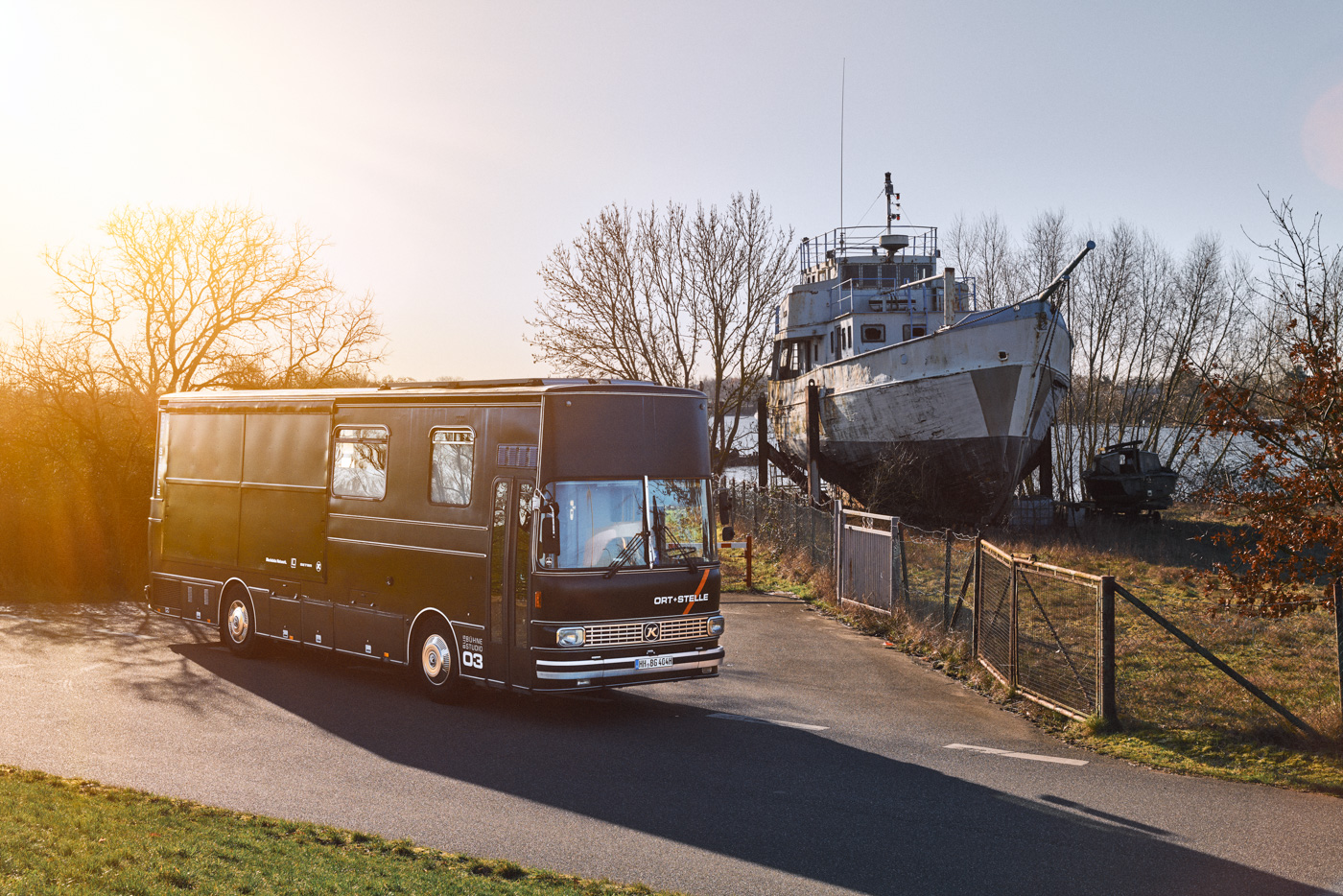 Sharing is caring
https://florianwmueller.com/wp-content/uploads/2023/09/2023_09_08_LEICA_FLOMULLER_SHOOTING-14©Jeffi_Jackson.jpg
1400
933
Florian W. Mueller - Photography
Florian W. Mueller - Photography
https://florianwmueller.com/wp-content/uploads/2023/09/2023_09_08_LEICA_FLOMULLER_SHOOTING-14©Jeffi_Jackson.jpg
ORT & STELLE – STAGEBUS
April 10, 2023
I not only have great fun photographing fast design icons, but also the really big things!
Earlier this year I had a nice job for the company Lineareal in Hamburg. Together with Blackdata Construction these nifty guys redesigned an old Setra bus and turned it into a tour bus. But this colossus is much more than just a tour bus: complete with stage, backstage area and kitchen, it is fully functional for bands at festivals, for example.
We photographed in freezing cold but (rare) sunshine in Hamburg.
Many thanks to Dali and Lars! From Lars are also the making-of pictures.