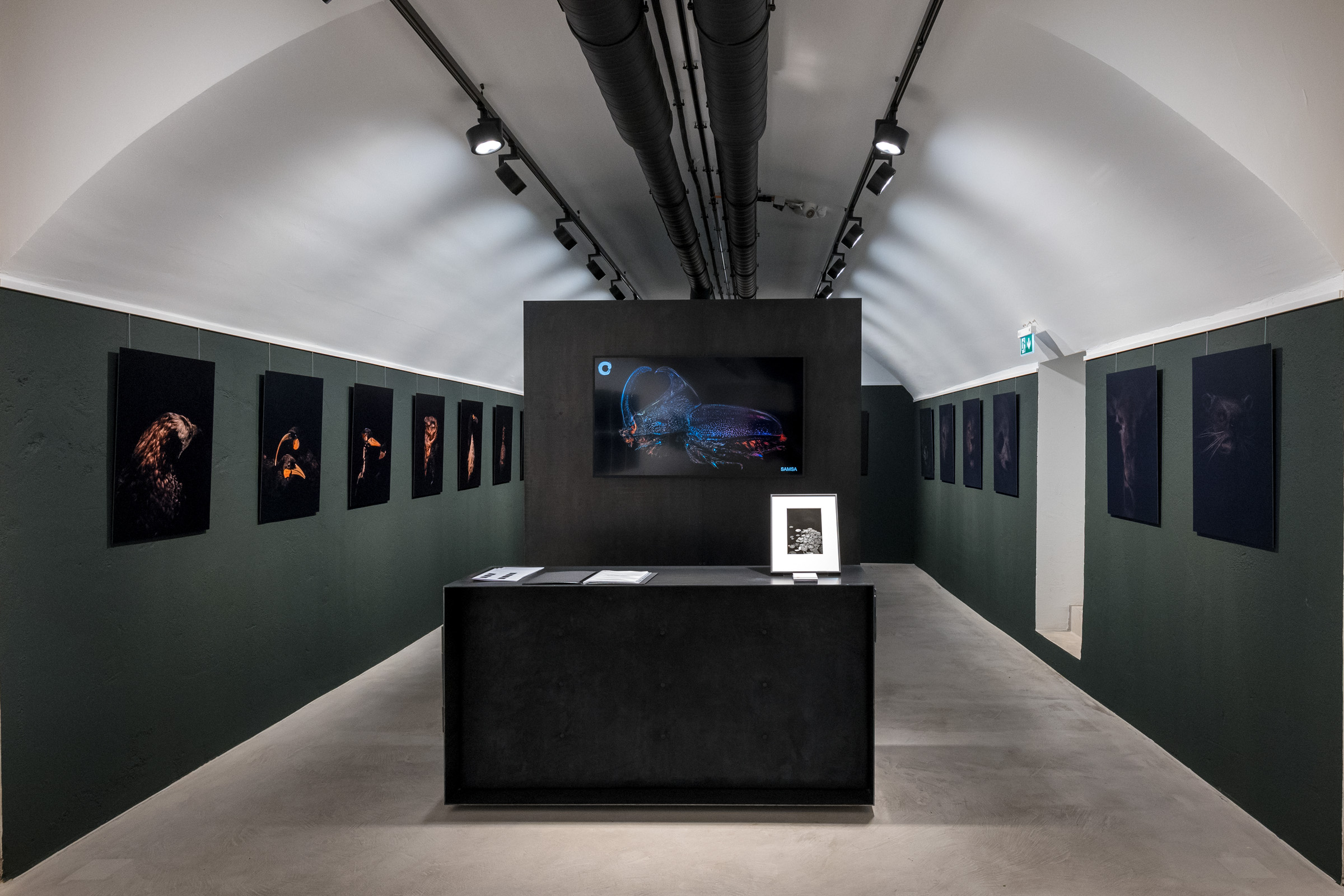 Sharing is caring
https://florianwmueller.com/wp-content/uploads/2023/09/2023_09_08_LEICA_FLOMULLER_SHOOTING-14©Jeffi_Jackson.jpg
1400
933
Florian W. Mueller - Photography
Florian W. Mueller - Photography
https://florianwmueller.com/wp-content/uploads/2023/09/2023_09_08_LEICA_FLOMULLER_SHOOTING-14©Jeffi_Jackson.jpg
Vernissage "Of rare Creatures and curious Corners"
October 11, 2022
Last Monday was the vernissage of my exhibition "Of Rare Beings and Strange Creatures" at the Leica Gallery Stuttgart. It was fantastic to see my own pictures in large format on the wall, including works that are being shown for the first time, such as the two exhibited pictures from the DUNES series.
Many thanks to the great team of the Leica Store Stuttgart and the gallery director Valentin Gienger, who curated the second part of the exhibition with landscapes and abstract images.
The first part of the exhibition are images from the cycle NEGLECT: the three series ANIMA, SAMSA and IKARUS, photographed in and wonderfully supported by various research institutes and the nature museum of the Senckenberg – Leibniz Institution, curated by Edda Fahrenhorst.
Big thanks for great support:
Exhibition
11 October 2022 – 05 January 2023
The photographs in the exhibition are limited
and are available for purchase.
Opening Hours
Monday – Saturday 10 a.m. – 6 p.m.
Admission free
Location
Leica Gallery Stuttgart
Calwer Straße 41
70173 Stuttgart
Germany
Impressions of the exhibition and the vernissage
Big thanks to Holger Strehlow, Leica, for the pictures!