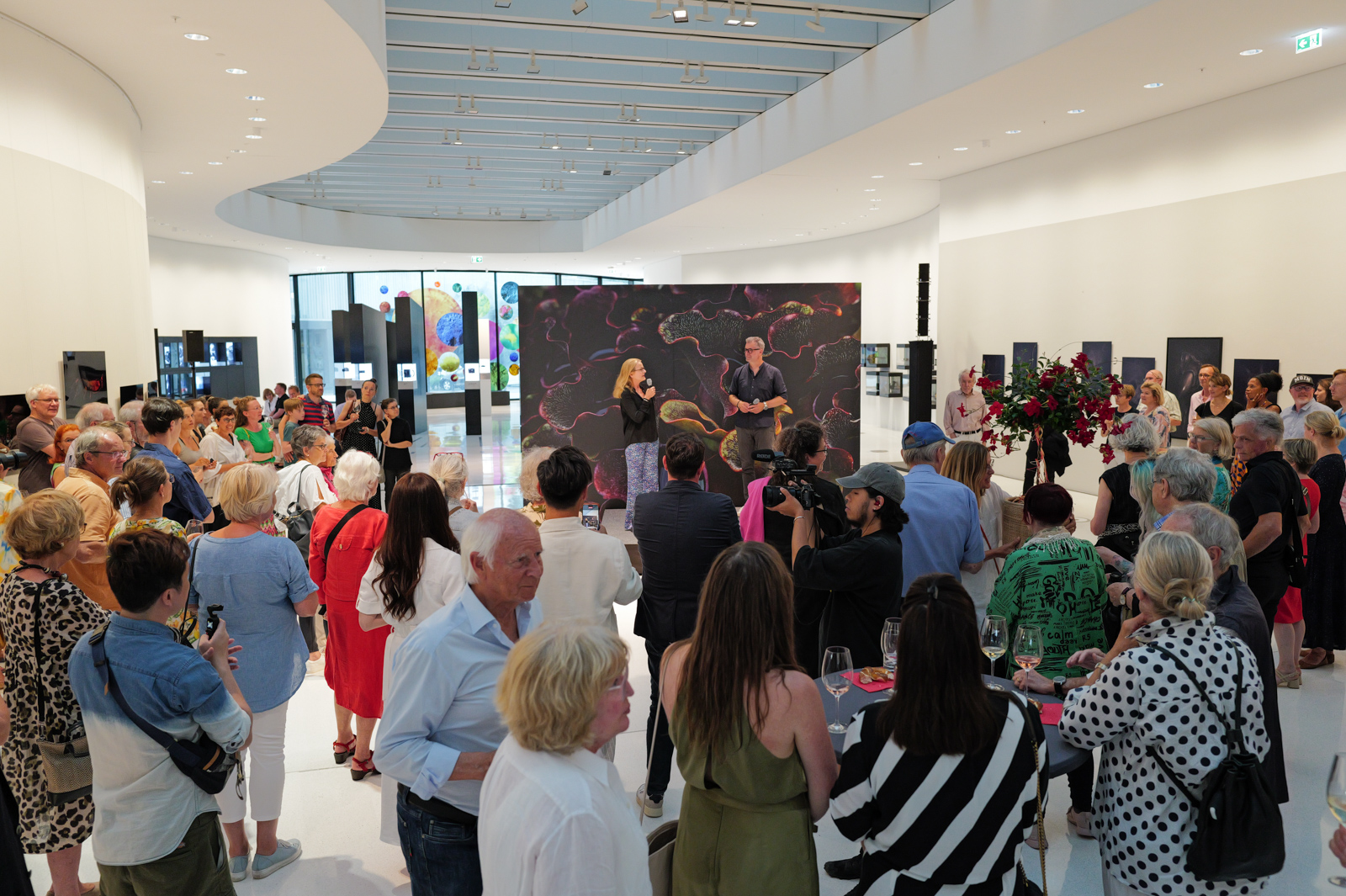 Sharing is caring
https://florianwmueller.com/wp-content/uploads/2023/09/2023_09_08_LEICA_FLOMULLER_SHOOTING-14©Jeffi_Jackson.jpg
1400
933
Florian W. Mueller - Photography
Florian W. Mueller - Photography
https://florianwmueller.com/wp-content/uploads/2023/09/2023_09_08_LEICA_FLOMULLER_SHOOTING-14©Jeffi_Jackson.jpg
EQUILIBRIUM, the Vernissage
June 24, 2023
Many thanks to all who made the opening of my solo exhibition EQUILIBRIUM at Leica Galerie Wetzlar such a terrific experience!
Almost 500 registered guests and most of them braved the impressive thunderstorm at the beginning of the vernissage and had a wonderful evening.
A huge thank you to Karin Rehn-Kaufmann who opened the exhibition with me and curated the 40 images from 5 series together with Inas Fayed (LFI). Another "you guys are great" to the whole Leica team for the very charming and relaxed support (Sarah, Katja, Tina, Geraldine and more helping hands).
Another big thank you goes to whitewall and Chromaluxe for producing the images with their as always professional and high quality. And to Brieke GmbH for the two huge pictures in wallpaper form. Seldom has one stood so relaxed and impressed in front of 2.3 meter high carnivorous plants or adder…
Without the support of Leica, this exhibition would not have become what it is, and without the opportunity at and with the Senckenberg Gesellschaft für Naturforschung and the Botanical Garden Bonn of the University of Bonn, I would not have been able to take the pictures shown.
My last thanks go to my little son Fritz, who with his camera in hand put the icing on the cake to this great evening
The exhibition EQUILIBRIUM is on display at the Leica Galerie Wetzlar until September 24. The images are available for purchase in small editions and the gallery is open daily from 10am to 6pm.
Stop by and take a look. There will certainly be more events at the exhibition, I'll let you know in time.
Some impressions from the vernissage