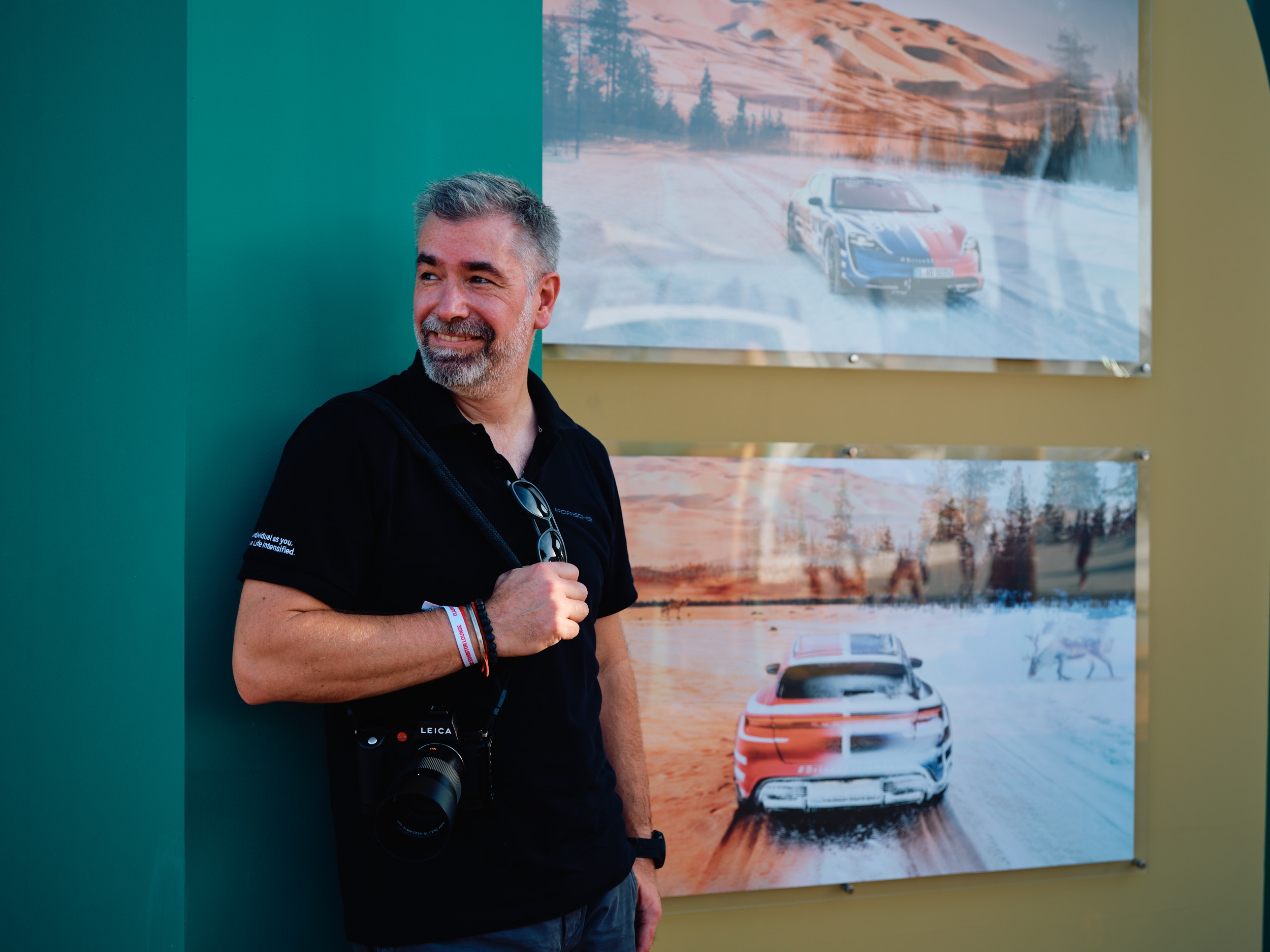 Sharing is caring
https://florianwmueller.com/wp-content/uploads/2023/09/2023_09_08_LEICA_FLOMULLER_SHOOTING-14©Jeffi_Jackson.jpg
1400
933
Florian W. Mueller - Photography
Florian W. Mueller - Photography
https://florianwmueller.com/wp-content/uploads/2023/09/2023_09_08_LEICA_FLOMULLER_SHOOTING-14©Jeffi_Jackson.jpg
Icons of Porsche 2022
December 01, 2022
I had the honor, pleasure and a lot of fun being a judge for the photo-competition "Iconic to me" at the 2022 ICONS OF PORSCHE festival by Porsche Middle East and Arfrica FZE.
Together with car photography legend René Staud, I accompanied the two-day festival and judged the online competition.
And I had the great opportunity to see my pictures from different series that I had photographed with and for Porsche exhibited.
Images from the series Drive2Extremes Multivision as well as works from the Shanghai from the series Porsche Shanghai Multivision.
Around 15,000 people visited the two-day festival over the weekend – more than twice as many as last year. This year's festival was themed as the 'Icons of Porsche, Safari Edition', aligning with the taste for off-road adventure of fans and enthusiasts from the Middle East region.